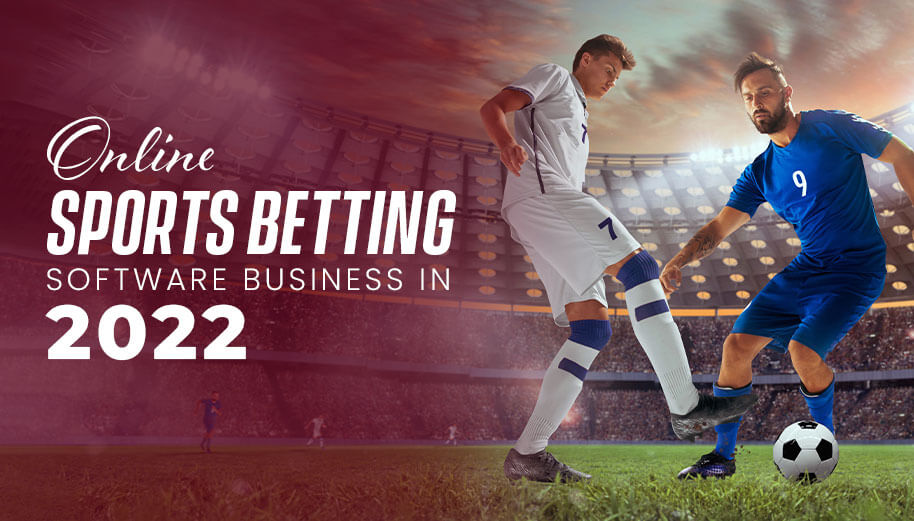 Sports betting is a billion-dollar industry, and it's not going away any time soon. This means plenty of opportunities for anyone who wants to start online sports betting software business.
You might be wondering what makes a good sports betting software business idea. What do you need to know before starting an online betting software? And how do you go about setting up your business?
In this guide, we'll take you through the requirements for starting an online sports betting software business and give you some advice on how to make it successful.
Requisites of an Online Sports Betting Software Business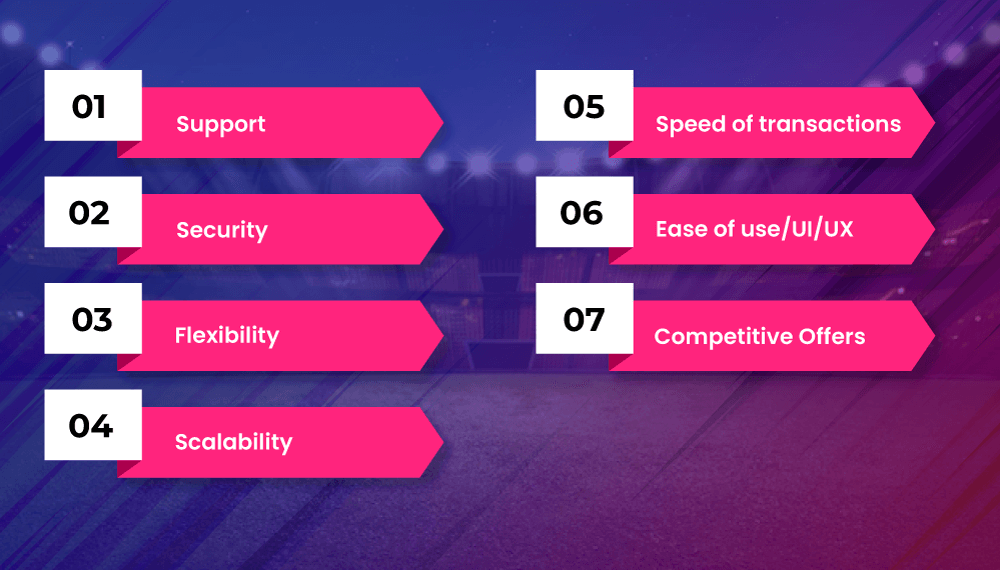 There are a number of important factors to consider when selecting a sportsbook software provider. Here are seven important requirements:

Support
This is one of the most important aspects of a software business. You need to make sure that your users have access to good support whenever they need it. For example, if a client has any questions about how to use your product, then you should be able to provide them with the answers they need in order for them to get started using your software right away, Online sports betting software businesses should offer 24/7 support via email and live chat, in case the user needs help at any time of the day or night.

Security
Make sure that you have an SSL certificate installed on your website so that all data is encrypted when it's transmitted over the Internet. This will protect against hackers trying to intercept sensitive information while it is being sent between two parties (e.g., a customer placing a bet with their payment details). The security of your customers' data is paramount, as you will be dealing with financial information. You will need to ensure that all data is encrypted, and that you have a secure hosting environment for your website. Most sports betting software developers provide this as part of their package. The ability to accept payments through multiple methods is also important; this includes credit cards, e-wallets and bank transfers.

Flexibility
The ability to change as market conditions and customer needs change is a key requirement for success in the online sports betting industry. The most important thing is to be able to adapt quickly to new trends and take advantage of opportunities when they appear. A good sports betting software company will understand this and be able to adapt their product accordingly.

Scalability
The scalability of the software is the ability to add users, manage multiple accounts and connect to different sources. The scalability of a sports betting software business is directly related to the scalability of its platform. The more flexible your software is, the more scalable it will be. There are two main ways to scale up: vertically and horizontally. Vertical scaling refers to adding more resources to a single machine (like adding RAM), while horizontal scaling refers to adding more machines to your network (like adding more servers). If you're planning on running an online sports betting solution, then it's likely that you'll need some type of vertical scaling at some point. However, the question is whether or not your technology will allow for this kind of expansion in the future.

Speed of transactions
The speed of transactions is an important factor in the success of any business. In the online sports betting industry, it is very important that all transactions are processed quickly and efficiently. If there is a delay in processing bets, it will lose customers. When people place bets with their money, they expect it to happen immediately or as soon as possible. This means that you need a fast processing system in place so that people don't have to wait for their winnings or refunds if they lose their bet. It can also be helpful if your website has multiple payment methods available so that customers can choose their preferred method for placing bets.

Ease of use/UI/UX
The first thing that people will notice about your site is how easy it is to navigate around. This can be achieved by having a good user interface (UI) and user experience (UX). These are two different things, but they go hand-in-hand when designing your site. Your UI is what people see when they visit your site — how the layout looks, how easy it is to find information and where everything is located on the page. UX refers to how easy it is for someone to use your site once they're there; how intuitive it is and whether there are any glitches or bugs with functionality or design.

Competitive Offers
The best sports betting software providers offer competitive offers to their clients. They are not only interested in making money, but they are also concerned about the interest of their customers. For this reason, they offer them competitive odds and bonuses. In addition to this, the best betting software providers make sure that they get new updates on a regular basis. This way, they can improve their services and keep up with the latest trends in the world of sports betting.
How Do You Start to Develop an Online Sports Betting Software Business Plan?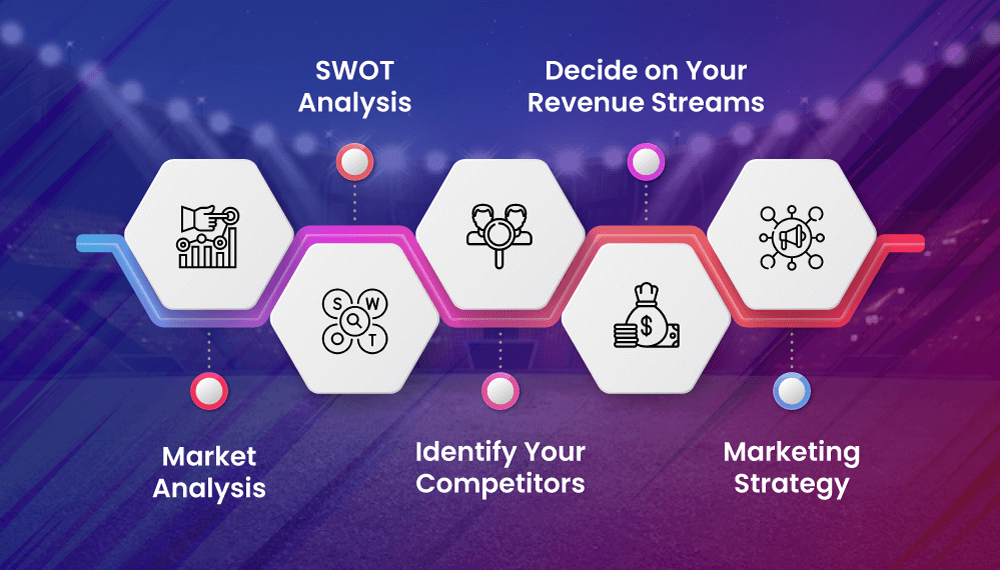 Developing an online sports betting software business plan is a great way to ensure that your company is successful. It will help you to understand what needs to be done, and how much money it will take to start out. The first step in developing an online sports betting software business plan is to determine what type of product or service you are going to offer. Are you going to offer live betting? Will the service have a betting exchange? How much will it cost? Once you have determined what kind of service you will provide, then you can begin looking at the costs involved with starting up this type of business. This includes things like licensing fees, software costs and other equipment expenses needed for running your online sports betting software business plan. You also need to take into consideration any marketing costs that might be associated with getting people interested in using your website or app. You may also want to consider hiring salespeople or hiring contractors who can help advertise for you on social media sites like Facebook and Twitter. Here are the steps that explain how you can develop your business plan for your iGaming platform:
Winnings from bets placed by customers
Commission on sports betting transactions
Advertising revenue
Affiliate marketing income
Custom or White Label Sports Betting Provider - Which to Choose?
If you are looking to start a sports betting website or want to expand your existing offering, you will most likely have to make a decision between custom and white label sports betting software. If you are looking for a custom or white label sports betting provider, the first question that may come to mind is what is the difference between the two and why do you need one?

Custom Sports Betting Provider
A custom sports betting provider is one that is built from scratch and tailored around your needs. This is usually done by using an existing software platform and then customizing it to your specifications. Customized solutions offer more flexibility in terms of design and functionality.

White Label Sports Betting Provider
A white label sports betting provider is designed to be used by other companies and organizations. The software has been created with a specific purpose in mind, such as providing information about sports betting odds or facilitating transactions. When using a white label solution, you will not have access to any code but can still make changes to branding elements such as logos and colors.
5 Reasons to Choose a White Label Sports Betting Software Provider
A white label sports betting software provider is the ideal partner when you are opening up a sportsbook. Here are five reasons why:
You need to focus on your core business, not on software updates and customer support. The white label sports betting software provider will handle all updates, maintenance and technical support for you.
You don't want to spend money on a new technology platform that might not be right for your business model or that might not scale as your company grows. A white label sports betting solution is already proven to work with many different types of businesses and can be customized to fit your needs and goals.
You want to avoid the hassle of building out an e-commerce solution from scratch and dealing with the complexities associated with maintaining it over time.
You want to start offering sports betting quickly so you can begin generating revenue as soon as possible – without having to wait for months for new software development cycles to complete or being locked into long-term contracts that restrict your ability to make changes down the road if necessary.
You want flexibility in how much you pay for licensing fees because you know that these costs can vary greatly depending on which type of license you purchase (integrated vs non-integrated).
Development Process of a White Label Sports Betting Software
The process of a white label software development can be divided into 8 stages: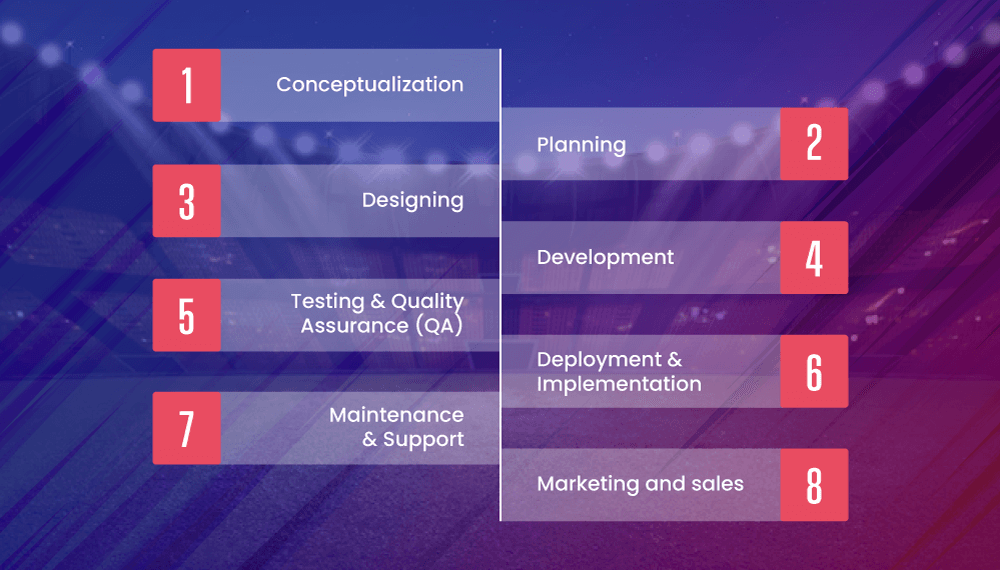 Marketing Your Online Sports Betting Business in 2022
The sports betting industry is highly competitive, with new companies popping up all over the world. If you're going to break into this business, you need a strong marketing campaign that will set your brand apart from the others. To help you get started, here are four tips for marketing your online sports betting website.
iGamingBook is a white label sports betting platform that allows you to open and operate your own online sports betting business. We created iGamingBook as an easy-to-use, flexible, and powerful sports betting platform for users of all experience levels. Our team of experts will help you create an excellent experience for your customers. At iGamingBook, we provide a full suite of tools, including:
A fully branded and customizable interface
Licensing for your website and software
Payment processing solutions (PayPal, Skrill, Neteller, Skrill 1-Tap)
Account management tools to help you manage your players' accounts
What is the most popular sports betting app?
The most popular sports betting app is Bet365. This site is one of the biggest and most trusted sportsbooks in the world.
How much does it cost to build a sports betting website?
The cost of building a sports betting website is going to vary depending on the type of sports betting website you want to create.
How do I start a betting website?
It's important to understand that there's no one-size-fits-all way of launching a sportsbook. The process will vary depending on your location, target audience and other factors.
What software do bookmakers use?
Bookmakers use a variety of different software to power their operations. Some rely on custom-built solutions, while others use off-the-shelf products.