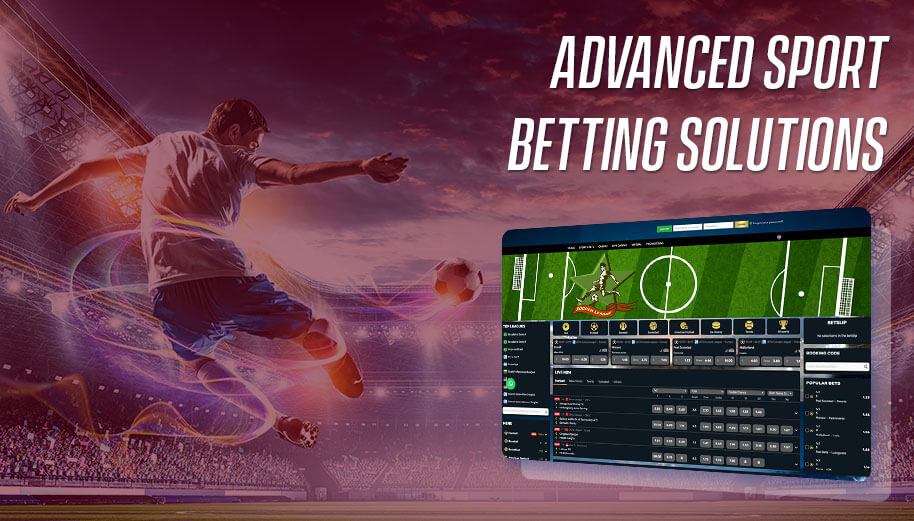 iGamingBooks platform is designed to cater to both beginners and experienced bettors alike. We offer simple tools that make it easy for users to place bets on their preferred sports event while also providing advanced options such as live streaming data feeds so you can stay up-to-date with all the latest sporting action!
Advanced Digital Sports Betting Software Solutions
As a leader in the online sports betting industry, iGamingBook offers a variety of solutions to help you get the most out of your business. Whether you're looking to upgrade your current platform or start fresh with a new one, we have an option that will work for you. Our solutions are designed with customizability in mind, so you can choose exactly what features you need and nothing more.
Vital Elements of Our Advanced Sports Betting Solution
The core of our system is a set of algorithms that have been developed over the course of many years and have been tested in thousands of games. We use these algorithms to generate predictions on upcoming events, as well as for betting opportunities. Our software offers the most essential features at once, including: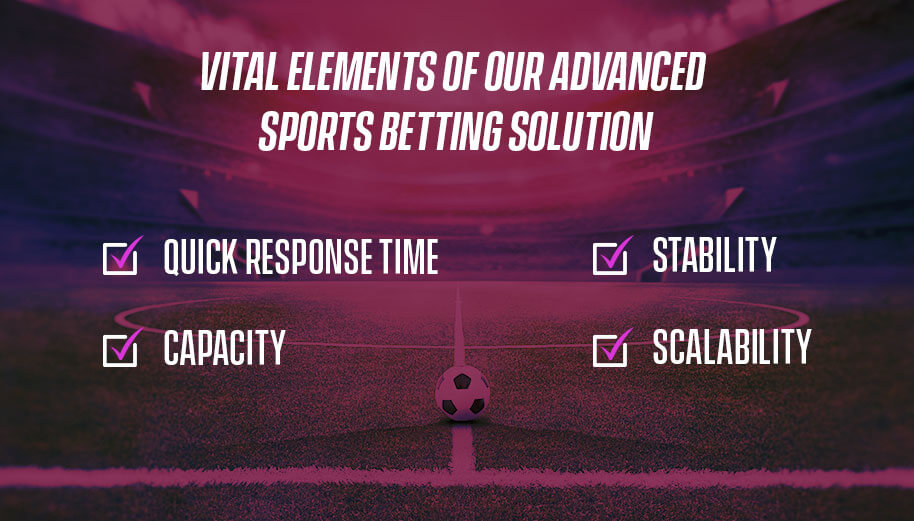 Quick Response Time
We pride ourselves on having a very quick response time to any issues that may arise. Our dedicated support team works around-the-clock to ensure that all your questions are answered and any problems are solved as quickly as possible.

Stability
Security and stability are of paramount importance, which is why we use the latest encryption technology to protect your data. We also have built-in redundancy features that ensure our servers remain operational at all times. In case of a hardware failure, traffic will be automatically rerouted to another server and all bets will continue uninterrupted.

Capacity
The capacity of our sports betting solution is one of its most important features. Our advanced system can handle the demands of any size business, no matter how big or small. We have designed this software with scalability in mind, so it can grow along with your company.

Scalability
Our sportsbook software is designed to be scalable so that it can handle any size of operation. We have several different options for scalability which means you can start small and grow as needed. You can also choose between different types of sportsbooks depending on how much money you want to make.
All the Tools You Need for a Successful Sports Betting Software Under One Umbrella iGamingBook is a gambling software that gives you everything you need to start your own sports betting business. It offers a wide range of features and tools, so you can tailor the platform to your liking. iGamingBook has been around for more than 5 years and it has been providing sports betting software solutions to hundreds of companies around the world. The platform offers all the necessary tools to create your own online sportsbook website within minutes.
Helping Businesses Reach New Heights
Our goal is to help businesses achieve their full potential by providing them with cutting-edge technology and innovative tools. We do this by partnering with industry leaders and using our expertise to develop customized solutions for our clients. By doing so, we help businesses reach new heights and allow them to focus on what they do best: creating exceptional products or services for their customers. iGamingBook offers a wide range of sportsbook solutions including: – In-play betting– Live betting integration– Sportsbook management system – Affiliate program