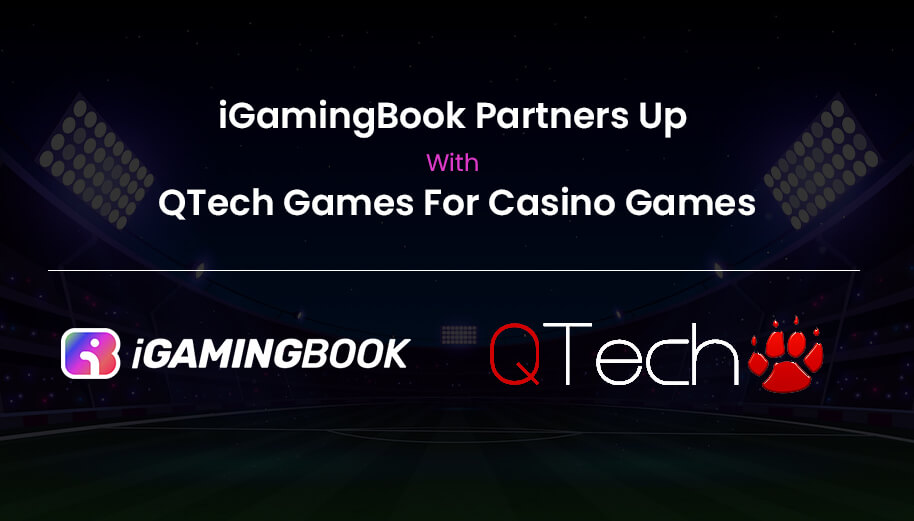 iGamingBook, the leading white label sportsbook software provider, has partnered up with QTech Games for online casino games.
As iGamingBook continues to expand their offerings to include an online casino, they have partnered with QTech Games to ensure that they have access to the best possible experience for their clients.
iGamingBook is proud to be able to offer one of the most technologically advanced casino solutions on the market today, and they are excited about what this partnership means for their company's future.
Two companies are joining forces to bring more fun and excitement to the online gaming industry. iGamingBook is a well-known name in the industry and has been offering its services for over 5 years. The company provides white label sportsbook software to customers who wish to set up their own sports betting business. They are also known for providing great support for their users and for constantly updating their software.
QTech Games is the leading casino game distributor or aggregator. They provide the casino industry with premium games, including slots, table games, virtual games, etc. Their goal is to bring fun to your casino floor by offering innovative and exciting games that will keep your players coming back for more.
"We are very excited about this partnership, QTech Games selection of slots, table games, etc is second-to-none in the industry. We are confident that they will be able to help us continue our mission of providing the best iGaming experience possible to our customers" said the CSO of iGamingBook.
The partnership will see iGamingBook offer their clients a wide array of games from QTech Games portfolio. iGamingBook is a white label sportsbook and casino solutions provider that offers custom-made solutions for operators looking to enter the iGaming industry. The company's website says it already has over 30 operators using its software across several countries. The company's products include payment processing solutions, live dealer casinos, instant play casinos, mobile casinos, social media platforms and more.
This partnership will enable iGamingBook to include a wide range of casino games that are compatible with every mobile device and web browser. The move is part of the company's plan to expand its reach in the gaming industry.
The company will be working closely with QTech Games to deliver high-end casino games that can be used by operators within their own brands or as part of an integrated solution package.